Passionate Filmmakers with an Expertise in Distribution and an Affinity for Marketing
Passionate Filmmakers with an Expertise in Distribution and an Affinity for Marketing
"A rising tide lifts all boats."
"A rising tide lifts all boats."
Capeside Studios is our love child, a testament to our decades-long film journey, unwavering passion for filmmaking and storytelling, a touch of luck, and our heartfelt dedication to sharing our knowledge and uplifting fellow filmmakers. Driven to develop and produce scalable content, we prioritize sustainability and financial responsibility in our creative endeavors. Despite the challenges within the film industry, we remain steadfast in our belief that by coming together and harnessing our collective talents and enthusiasm, we can spark meaningful progress, cultivate boundless opportunities for growth and success, and help keep filmmaking as a viable and sustainable full-time endeavor for aspiring artists and established professionals alike.
"The film industry is a business, but it's also an art. You have to find a way to balance those two things." – Sofia Coppola
"The film industry is a business, but it's also an art. You have to find a way to balance those two things." – Sofia Coppola
Nikki Stier Justice
Head of Distribution at Buffalo 8 / BondIt Media Capital
Nikki Stier Justice is an independent producer and seasoned entertainment executive with a film production and distribution background. In 2014, she moved to the start-up production company Good Deed Entertainment (GDE), where she helped grow the company into a multi-million dollar studio. As Chief Operating Officer, she oversaw development, financing, production, distribution, corporate branding, and marketing on a slate of 7-10 releases a year. As Head of Distribution for Buffalo 8, Nikki helps to champion diverse voices and support the independent filmmaking community. Nikki also teaches at UConn in the Digital Media & Design Department. Nikki is a Babson College alum with an MFA in Film and Television from UCLA's prestigious Graduate Producers Program.
Grady Justice
Grady is a seasoned SAG/AFTRA actor with over 15 years of experience in the New England film scene, where he honed his craft both on and off the set. Upon relocating to Los Angeles, Grady eagerly embraced every aspect of the filmmaking industry, beginning as an intern and ascending through various roles such as VFX artist, first assistant director, director, and producer.
During his tenure at Good Deed Entertainment and Cranked Up Films, Grady forged a dynamic partnership with his wife, Nikki Stier Justice. Together, they produced notable films such as COYOTE LAKE, starring Camila Mendes, and contributed to over 30 marketing campaigns. Grady played a pivotal role in acquiring the Academy Award-nominated film LOVING VINCENT.
In 2021, Grady embarked on a new venture as the Head of Production & B8 Services at Buffalo 8, where he has been involved in a diverse array of feature projects and series, including GIVERS OF DEATH, AMERICAN CHERRY, FOR WALTER AND JOSIAH. Now, Grady continues his passion for storytelling with Capeside, the latest chapter in his career. As a dedicated and versatile industry professional, Grady eagerly seeks opportunities for collaboration to create captivating and memorable projects.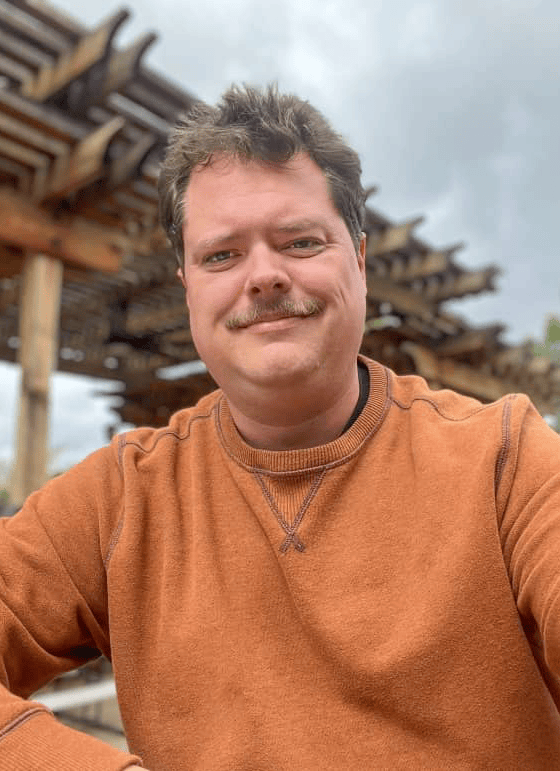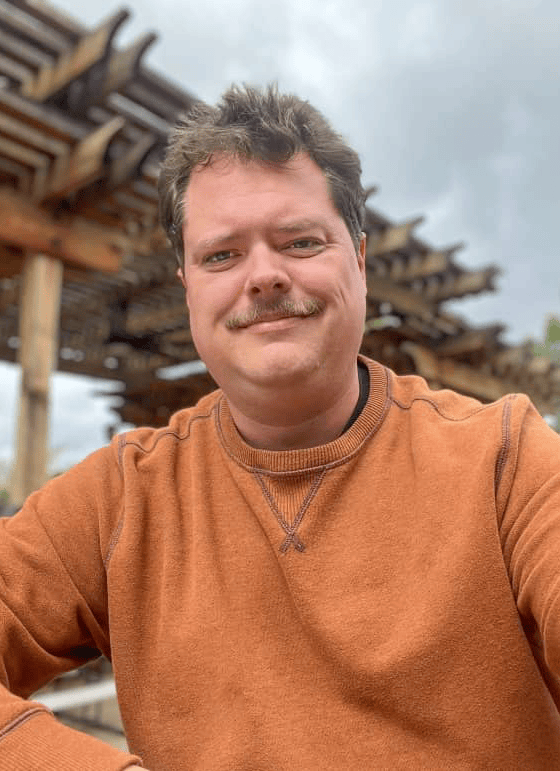 Devin Fearn
Devin is a highly accomplished and award-winning creative executive in the film industry. With an MFA in Screenwriting from UCLA and over a decade of experience as a Creative Consultant and In-House Writer for top-tier companies such as Amazon Studios, Paradigm Talent Agency, Aldamisa Entertainment, Scott Free, and Buffalo 8, Devin has established himself as a leading force in the industry.
His contributions to the development process of numerous films, including CANDYMAN, PROMETHEUS, ABOUT FATE, and PAPILLON, have been instrumental in their success. Devin's recent spec horror screenplays have also earned recognition, winning Honorable Mention and Top 5 in the ScreenCraft Horror Competitions in 2022 and 2023.
Devin thrives in the collaborative process of identifying and building stories that feature complex characters and topically relevant themes and highlight underserved communities with rich narratives across all genres and formats. He is dedicated to championing unique voices and bringing compelling stories to the screen that resonate with audiences worldwide.
Sound Shuttle Studios
Thrilled to announce a partnership with Sound Shuttle Studios, a multifaceted music company located in the heart of Boxford, Massachusetts. Founded in 2020 by industry veteran Cory Wires, Sound Shuttle Studios is committed to providing a comfortable, creative environment where clients can realize their sonic visions, supported by a team of talented professionals.
The 2,500 square-foot facility features various recording rooms tailored to diverse project needs. The main live room is acoustically designed for ambiance and control, while isolation booths cater to solo artists and voiceover work. The state-of-the-art control room offers the latest recording technology for a pristine experience.
Services provided by Sound Shuttle Studios include:
Audio Post-Production: Expert engineers proficient in sound design, editing, mixing, and mastering deliver the highest quality audio.
Voiceover Recording: Dedicated isolation booths and professional equipment ensure crisp, clean voice recordings for commercials, audiobooks, and more.
Film Industry Post-Production Services and Sound Mixing: Comprehensive audio solutions for film and television projects, including sound design, Foley, ADR, and surround sound mixing.
Cory Wires, owner, and accomplished recording artist, producer, and engineer, has worked with renowned artists like Kanye West, Ne-Yo, and Bow Wow. Nawlage, another talented engineer at Sound Shuttle, has gained attention for his hit song "Husband Or Wife" and collaborations with French Montana and Rick Ross.
Sound Shuttle Studios is dedicated to producing exceptional results, whether it's a Hollywood-quality video, commercial or your next album.







Special "Thank You" to our mentors and avid supporters:
Sean O'Day
*Chris Louie
*Bill Barminski
*Patricia Updyke Thorpe
Eddie Culkins
Dr. Robert Terzian
James Helsing
Callie McOsker