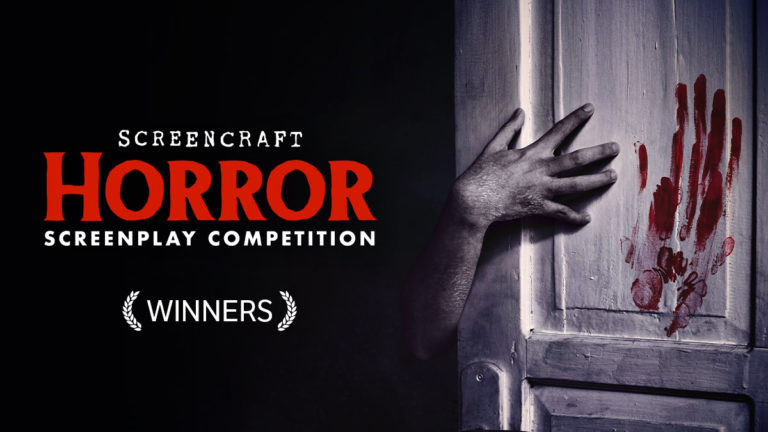 2022 SCREENCRAFT HORROR COMPETITION WINNERS
We are very excited to announce the Winners of the 2022 ScreenCraft Horror Competition. These exceptional screenplays were selected from almost 1,700 submissions. A huge congratulations to these writers!
Grand Prize Winner
Monnji written by Maria Wilson
In the rural outskirts of The Great Dismal Swamp, a young pregnant woman summons a folklore legend to help free her from an abusive parent.
TV Winner
Blackfriar written by Chris Bolton
When the adult children of a bestselling horror author return to his Gothic mansion to settle his estate, they discover the supernatural artifacts of his novels were far from fictional. As malevolent forces close in, they navigate longstanding tensions to unravel a puzzle that leads to dark truths.
Feature Winner
It Clings To Her written by Ariel Sinelnikoff
Rachel, a young Jewish woman who for years has denied the existence of a dybbuk that the rest of her family can see but she cannot, is forced to accept that her little sister has been possessed by the entity in the wake of their mother's untimely death.
We'd also like to spotlight The The Endling by Devin Fearn as an Honorable Mention.
In addition to the ScreenCraft team, this year's jury...